12 Million
The combined collections of The Washington Research Library Consortium total more than 12 million items
3 million
2,988,881 volumes and 57,608 archival boxes are readily available to students and faculty using the Consortium Loan Service
22%
In FY2020 and FY2021, over 22% of the books that have circulated have been borrowed from one of the partner universities.
The combined collections of The Washington Research Library Consortium total more than 12 million items. This extraordinary resource, and its ready access, is essential to enabling the success of learning and scholarship.
The Consortium Loan Service (CLS) makes print materials easily available to the students, faculty and staff across the Consortium. Users may request the delivery of needed books or articles online with delivery within one or two days. In FY2020 and FY2021, over 22% of the books that have circulated have been borrowed from one of the partner universities.
Collection development selectors and bibliographers are familiar with the collection strengths of their partners and make acquisition and retention decisions based on this knowledge. We have recently embarked on an effort to create new synergies among the partner universities by building interlocked collections that maximize the number, depth and breadth of titles than would otherwise be physically and fiscally impossible. Since 2011, we have jointly acquired a number of e-book collections that are available to everyone across the consortium.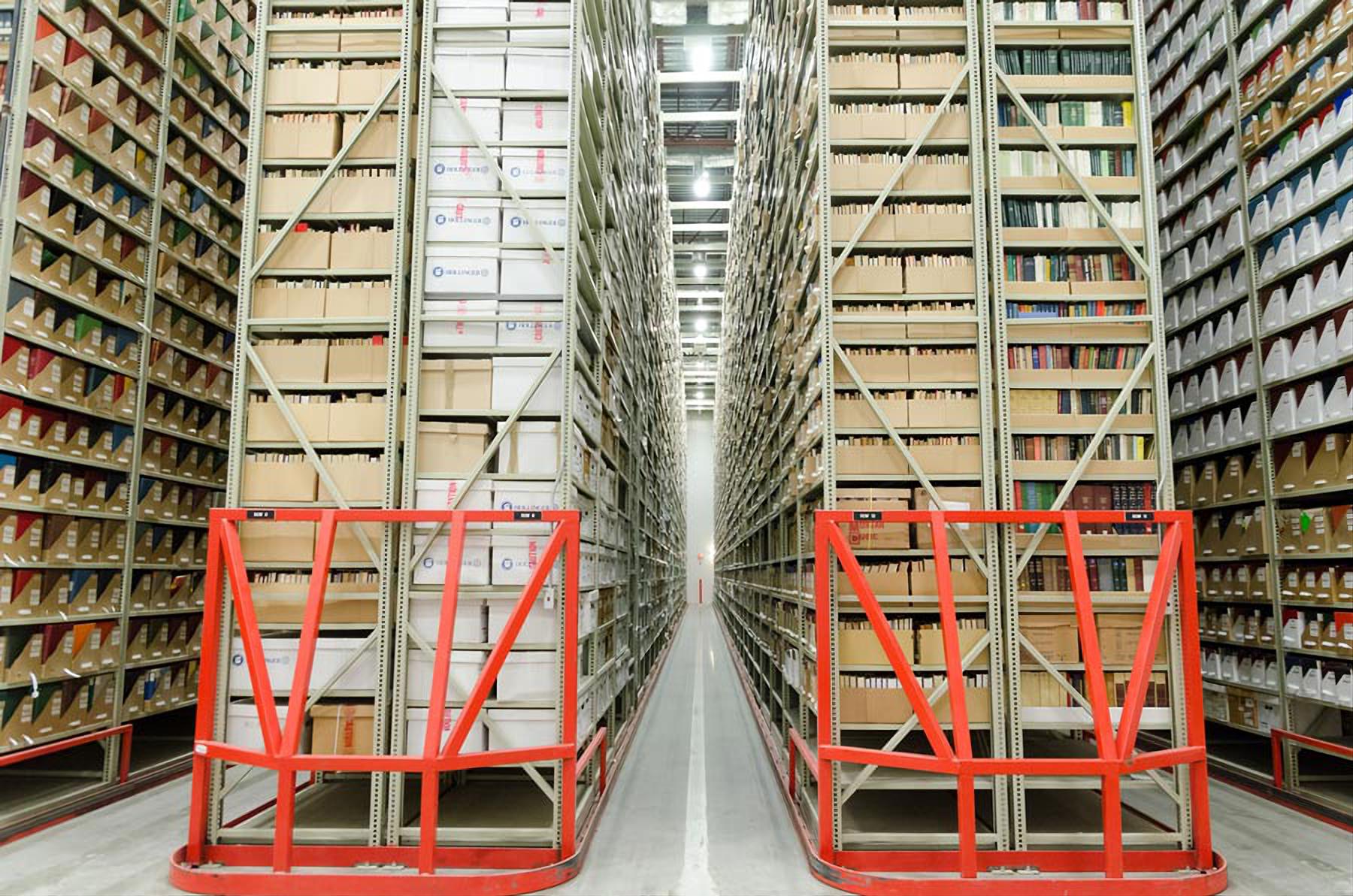 WRLC operates a Shared Collections Facility designed to free valuable space in the campus libraries by providing a cost-effective shelving alternative. The facility provides high-density, environmentally-controlled, retrievable storage for books, audiovisual or microform media, and archival boxes. Individual items are sorted by size in order to store the maximum number of items in the minimum floor area. These materials, totaling 2,988,881 volumes and 57,608 archival boxes in March 2021, are readily available to students and faculty using the Consortium Loan Service. Materials requested by 3 pm are delivered to the library the next business day. Individual journal articles are transmitted directly to the requester at a password-controlled website.
In 2008, we implemented a policy of retaining only one copy of any serial in the Shared Collections Facility at the WRLC Center. As of 2021, this has saved space for an additional 100,000 volumes. Similarly, the Consortium approved a policy stating that we would retain only two copies of any edition of a monograph, though duplication within the shared collections is, on the whole, relatively low. In January 2013, WRLC and the Association of Southeast Research Libraries (ASERL) signed a partnership to jointly identify and retain print journal titles until at least 2035. By working together with ASERL, the WRLC libraries will be able to reduce the total number of volumes they need to retain.